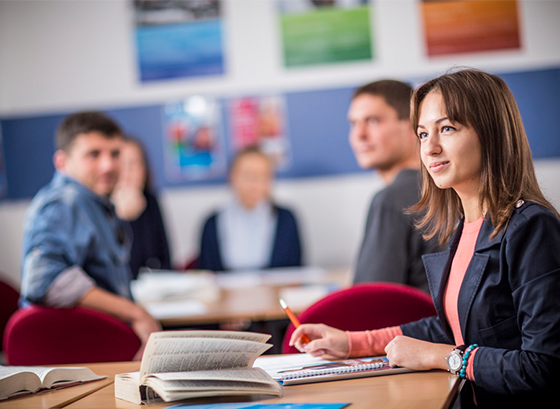 Teachers are the lifeblood of the NUS. When you teach a child to speak a foreign language, you are opening the door to a world of opportunities; equipped to confront the world beyond the classroom, to engage with it and to excel in it. Your children will be prepared to take this positive experience in language learning and apply it wherever they go.
With the NUS you will take your children into the 21st century…and beyond. And you will have the teaching experience of a lifetime.
Here is what awaits you in the new learning platform for teachers of English:
recognition of your role as a facilitator of learning,
personal performance improvement and new skill levels and professional development,
reinforcement of your grasp of learner-centred teaching and learning by doing,
identification of the latest approaches to content selection and organisation of the educational process,
the ability to use effective language acquisition techniques in a communicative context,
the ability to shape lessons that are more interesting, engaging and productive for children,
the chance to see children transformed from learning for grades to learning for knowledge and skills,
the opportunity to promote the development of thinking skills suited to the 21st century,
the ability to save time preparing lesson plans with high quality resources,
professional satisfaction from the ease with which children connect with you and your teaching style,
well-deserved respect from the children and their parents!
The Platform's core materials boost professional development and provide further information for the detailed study of topics that help in primary and mid-secondary teaching.
Begin by studying the core materials on our website, then test your knowledge and receive an electronic confirmation of completion.
Additional study materials will further enhance your professional development and assist you in shaping effective, engaging lessons.